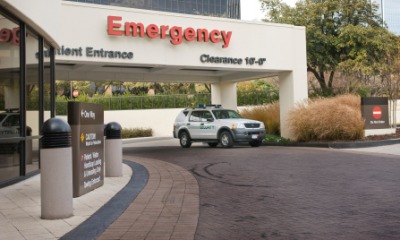 The entrance to a hospital emergency room.
---
emergency room
the part of a hospital designed and used for the treatment of people requiring immediate medical attention, as victims of accidents or heart attacks
---
emergency room
noun
Abbr.
ER
The section of a health care facility for providing rapid treatment to victims of sudden illness or trauma.
---
emergency room
---