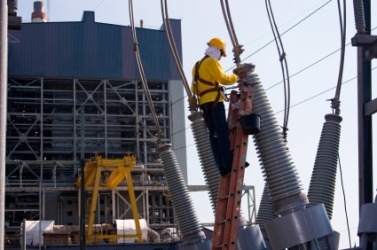 An electrical power plant.
adjective
Electrical is defined as something related to electricity, which is energy resulting from charged particles.

When a wire carries electric current to your television or refrigerator, this is an example of an electrical wire.
---
electrical
electric
connected with the science or use of electricity
---
electrical

Adjective
(comparative more electrical, superlative most electrical)
Related to electricity (electronics)
Noun
(plural electricals)
An electrical engineer.
---