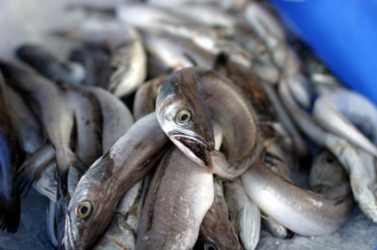 Fresh eels at a market.
---
eel
---
eel
noun
pl.
eel
eel
or
eels
Any of various long, snakelike, scaleless marine or freshwater fishes of the order Anguilliformes that lack pelvic fins and characteristically migrate from fresh water to salt water to spawn.
Any of several similar fishes, such as the lamprey and electric eel.
Origin of eel
Middle English
ele
, from Old English
&aemac;l
.
---
eel
---
eel
Variant of eel