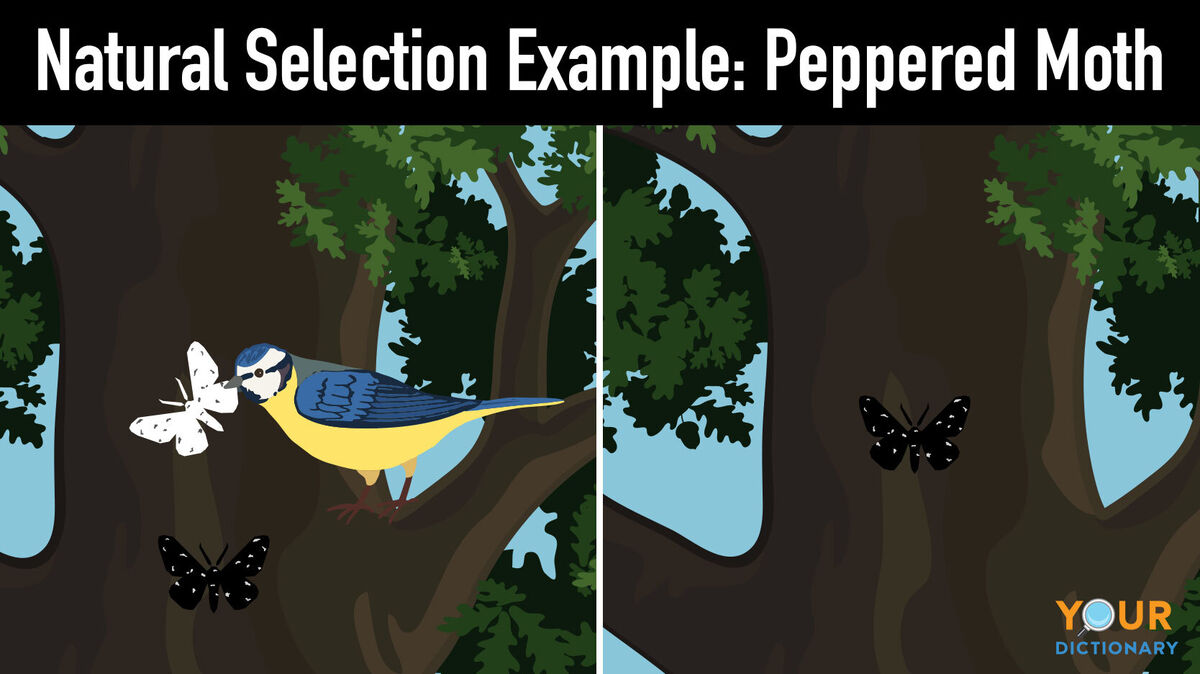 Natural selection, a concept first theorized by Charles Darwin and Alfred Russel Wallace, is the adjustment of genes (DNA) throughout generations based on factors that help living organisms survive and reproduce. Sometimes this is known as survival of the fittest or the adaptation of organisms that are better suited to the environment.
What Is Natural Selection?
Natural selection can be defined as the process through which species adapt to their environment in order to survive. Natural selection occurs when traits that predispose organisms to survive in an environment are passed from parents to their offspring.
Organisms that are unable to adapt to changes in the environment are unlikely to survive or reproduce.
Those that can adapt are much more likely not just to survive, but also to thrive and reproduce.
As offspring are born, they will have the advantageous genetic traits passed on from their parents.
As a result, the species will change over time.
Why? Because offspring will develop traits or characteristics that predispose them to do well in their natural environment.
This idea that species change over time in order to survive in their environment is what natural selection is. This idea is the cornerstone behind Charles Darwin's theory of evolution. Practically speaking, natural selection occurs when mutations (changes) to an organism's DNA are advantageous. Such mutations giving the organism a competitive advantage.

Examples of Natural Selection Examples in Animals
There are many real-world examples of the impact of natural selection in animals throughout the animal kingdom.
Natural Selection Examples in Humans
Humans have evolved significantly through history and are still evolving. Discover some examples of natural selection in humans.

Examples of Natural Selection in Plants
While natural selection tends to occur much more slowly in plants than animals, it does definitely happen.
Hypothetical Natural Selection Examples
Natural selection depends on the environment. Traits that are helpful in one environment will not be helpful at all in others. Organisms that have the ability to adapt to their environment are the ones that will survive and pass on their mutated genes to their offspring.
A biological ecosystem may be home to giraffes with different length necks. If something caused low-lying shrubs to die out, the giraffes with shorter necks would not get enough food. They would not survive to produce offspring. After a few generations, the surviving giraffes would have longer necks, because that body type is more suited to survive in the environment.
If a hypothetical species of rats live in a certain type of tree with the branches evenly spaced, natural selection would lead the rats to be right-sized for that type of tree. Smaller rats could not reach from branch to branch and larger rats would break the branches and fall. Right-sized rats would survive and reproduce. Soon, most rats would be just the right size for the tree branches.
If there are red bugs and green bugs in a hypothetical environment where predators (such as birds) prefer the taste of the red bugs, the green ones are more likely to survive. Soon there will be many green bugs and few red bugs. The green bugs will reproduce and make more green bugs, leading to a reality in which nearly all of the bugs born into this area will be green.
In a hypothetical ecosystem that is prone to flooding, lizards with long legs could climb better to avoid floods and reach food. As a result, eventually, most of the lizards in that type of ecosystem would have long legs. This trait would be passed to them from their parents, who survived because they had long legs.
Insects can become resistant to pesticides very quickly, sometimes in one generation. If an insect has a mutation that makes it resistant to a certain chemical, then some of its offspring will also be resistant. Insect generations can be just a matter of weeks, so insects in an area can become immune to a chemical very quickly. Before long, the pesticide might not affect newly born offspring at all.
Bacteria can become resistant to antibiotics. This can happen very quickly since bacteria can produce several generations within one day. The few with mutations that make them able to withstand treatment from antibiotics will survive and reproduce. This leads to antibiotic-resistant strains of bacteria.
Understanding Natural Selection
Charles Darwin demonstrated that organisms with inheritable traits that help them survive and reproduce will become more common in a habitat over time. This is the mechanism for evolution. Now that you better understand how natural selection works and how different species today have been shaped by natural selection, consider some examples of evolution in biology and beyond. To learn even more, explore examples of macroevolution across time and species.