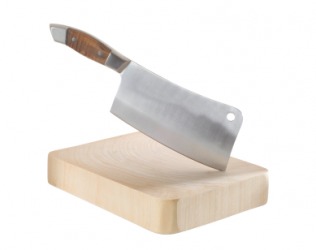 A meat cleaver stuck in a cutting board.
---
cleaver
noun
a heavy cutting tool with a broad blade, used by butchers
Origin of cleaver
cleave + -er
---
cleaver
noun
A heavy, broad-bladed knife or hatchet used especially by butchers.
Archaeology A bifacial core tool flaked to produce a straight sharp edge at one end.
---
cleaver
---