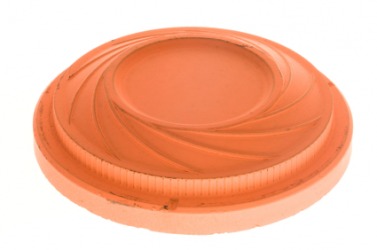 A single clay pigeon.
---
clay pigeon
☆
a brittle, saucerlike disk as of baked clay, tossed into the air from a trap as a target in skeet and trapshooting
---
clay pigeon
---
clay pigeon
Noun
(plural clay pigeons)
Origin
The term is a remnant of the history of trap shooting. Originally, live pigeons were used as targets, but they were gradually replaced with clay disks and ultimately banned. Later clay has been replaced with more suitable raw materials.
---