Cairo
[kī′rō; for 2 ker′ō]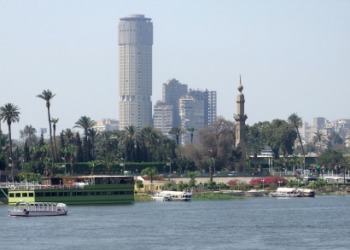 The city of Cairo with the river Nile.
---
Cairo
capital of Egypt, at the head of the Nile delta: pop. 7,109,000

city in S Ill., at the confluence of the Ohio & Mississippi rivers: pop. 3,600

Origin of Cairo

after the capital of Egyptian
---
Cairo
The capital and largest city of Egypt, in the northeast part of the country on the Nile River. Old Cairo was built c. 642 as a military camp; the new city was founded c. 968 by the Fatimid dynasty and reached its greatest prosperity under the Mameluke sultans (13th–16th century).
---
Cairo
Proper noun
The capital of Egypt.
Any of several cities and towns in the United States.
---
cairo - Computer Definition
A code name from Microsoft for a future operating system. The term was later used only to refer to specific features, some of which were included in Windows 2000.
---