brand-new
[brand′no̵̅o̅′, -nyo̵̅o̅′; bran′-]
adjective
The definition of brand-new is something that has never before been done or that has never been used before.

An example of something that would be described as brand-new is a pair of shoes you just picked up from the store that you have not even worn yet.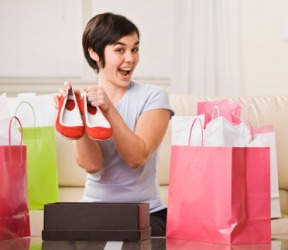 A woman shows off her pair of brand-new shoes.
---
brand-new
adjective
entirely new
recently acquired
Origin of brand-new
origin, originally , fresh from the fire: see brand
---
brand-new
---
brand-new
---