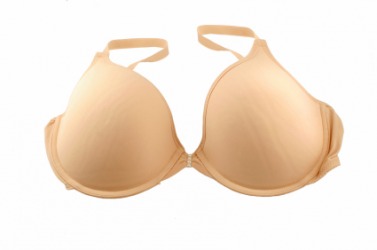 A woman's brassiere or bra.
---
bra
☆
noun
an undergarment worn by women to support the breasts or give a desired contour to the bust
Origin of bra
; from brassiere
---
bra
---
bra
See also:
brà
---
bra - Computer Definition
Synonymous with BRI (Basic Rate Interface).The term BRA generally is used outside North America. See BRI.
---