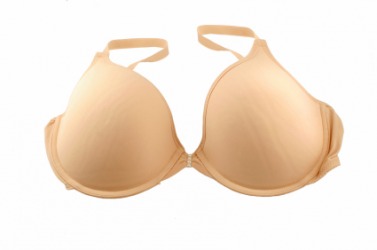 A woman's brassiere or bra.
---
bra
☆
noun
an undergarment worn by women to support the breasts or give a desired contour to the bust
Origin of bra
; from brassiere
---
bra
---
bra
Noun
(plural bras)
(physics) One of the two vectors in the standard notation for describing quantum states in quantum mechanics, the other being the ket.
Noun
(plural bras)
(slang) friend

Take it easy, bra!

(slang) female version of bro
Origin
Representing a different pronunciation of bro, meaning brother
See also:
brà
---
bra - Computer Definition
Synonymous with BRI (Basic Rate Interface).The term BRA generally is used outside North America. See BRI.
---