boxing

box·ing
---
boxing
the skill or sport of fighting with the fists
the act or process of packing a box or boxes
a boxlike covering or casing
material used for boxes
---
boxing
noun
Material used for boxes.
A boxlike covering or enclosure.
The act of enclosing in a box.
noun
The act, activity, or sport of fighting with the fists, especially according to rules requiring the use of boxing gloves and limiting legal blows to those striking above the waist and on the front or sides of the opponent.
boxing2
Alexey Tishchenko of Russia (blue) and Hrachik Javakhyan of Armenia (red) at the 2008 Olympic Games
Beijing, China
---
boxing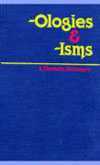 ---
boxing

---