bordeaux
[bôr dō′]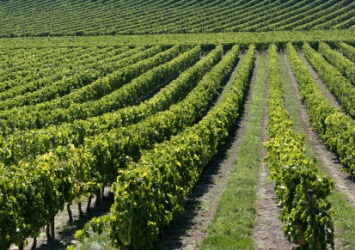 Vineyards in the Bordeaux region of France.
---
bordeaux
noun
any of the red or white wines from the Bordeaux region
any wine of similar type made elsewhere
seaport in SW France, on the Garonne River: pop. 210,000

region around this seaport, noted as a winegrowing area
---
bordeaux
A city of southwest France on the Garonne River. It was under English rule from 1154 to 1453 and was the seat of the French government in 1914 and again in 1940. Bordeaux is the trading center of a notable wine-producing region.
noun
pl.
Bor·deaux
A red or white wine produced in the region around Bordeaux, France.
---
bordeaux
Proper noun
A wine coming from that area.

We had a nice bottle of Bordeaux last night.
---
bordeaux
Variant of Bordeaux
noun
any of the red or white wines from the Bordeaux region
any wine of similar type made elsewhere