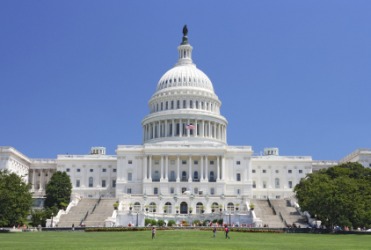 Congress is bicameral.
adjective
The definition of bicameral is something with two lawmaking groups.

An example of bicameral is the United States Congress which has the House of Representatives and the Senate.
---
bicameral
made up of or having two legislative chambers: Congress is a bicameral legislature
Origin of bicameral
bi- + cameral
---
bicameral
adjective
Composed of or based on two legislative chambers or branches: a bicameral legislature.
Medicine Composed of or having two chambers, as an abscess divided by a septum.
Origin of bicameral
bi-
1
Latin
camera
chamber
; see
chamber
.
-al
1
Related Forms:
---
bicameral

---