adjective
The definition of uppercase is something written or printed with capital letters.

An example of uppercase used as an adjective is the phrase uppercase letter, which means the first letter of a person's name.
YourDictionary definition and usage example. Copyright © 2013 by LoveToKnow Corp.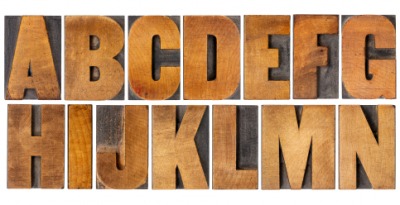 Wooden uppercase letters.
Licensed from iStockPhoto
---
noun
capital-letter type used in printing, as distinguished from small letters (lowercase)
Origin: from their being kept inch(es) the upper of two cases of type
adjective
designating, of, or in uppercase
Webster's New World College Dictionary
Copyright © 2010 by Wiley Publishing, Inc., Cleveland, Ohio.
Used by arrangement with John Wiley & Sons, Inc.
---
adjective
Abbr.
uc
or
UC
Of, printed, or formatted in capital letters: an uppercase A; uppercase titles.
transitive verb
up·per·cased
,
up·per·cas·ing
,
up·per·cas·es
To put (type or text) in uppercase letters.
To begin (a word) with an uppercase letter.
Related Forms:
The American Heritage® Dictionary of the English Language
, 4th edition Copyright © 2010 by Houghton Mifflin Harcourt Publishing Company. Published by Houghton Mifflin Harcourt Publishing Company. All rights reserved.