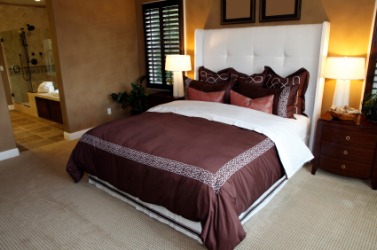 A bed with a brown and white bedspread.
noun
The definition of bedspread means a piece of decorative cloth that covers the place where you sleep.

A quilt is an example of a bedspread.
---
bedspread
a cover spread over the blanket on a bed, mainly for ornament
---
bedspread
noun
A usually decorative covering for a bed.
---
bedspread

---