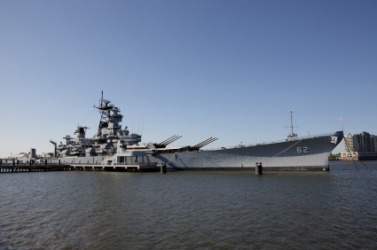 A battleship, the USS New Jersey.
---
battleship
☆
noun
any of a class of large warships with the biggest guns and very heavy armor
---
battleship
noun
Any one of a class of warships of the largest size, carrying the greatest number of weapons and clad with the heaviest armor. Also called battlewagon.
Origin of battleship
Short for
line-of-battle ship
.
---
battleship
---