noun
The definition of antithesis is a contrary or opposite opinion, concept, or characteristic.

An example of someone who is the antithesis of friendly is a grump.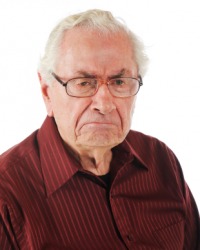 The antithesis of friendly.
---
antithesis definition by Webster's New World
noun
pl.
antitheses
a contrast or opposition of thoughts, usually in two phrases, clauses, or sentences (Ex.: you are going; I am staying)
the second part of such an expression
a contrast or opposition
the exact opposite: joy is the antithesis of sorrow
Origin: Middle English antitesis ; from Late Latin antithesis ; from Classical Greek ; from antithenai ; from anti-, against plush tithenai, to place: see do
Webster's New World College Dictionary Copyright © 2010 by Wiley Publishing, Inc., Cleveland, Ohio. Used by arrangement with John Wiley & Sons, Inc.
---
antithesis definition by American Heritage Dictionary
noun
pl.
an·tith·e·ses
Direct contrast; opposition.
The direct or exact opposite: Hope is the antithesis of despair.

a. A figure of speech in which sharply contrasting ideas are juxtaposed in a balanced or parallel phrase or grammatical structure, as in "Hee for God only, shee for God in him" (John Milton).

b. The second and contrasting part of such a juxtaposition.

The second stage of the Hegelian dialectic process, representing the opposite of the thesis.
Origin: Late Latin, from Greek, from antitithenai, antithe-, to oppose : anti-, anti- + tithenai, to set; see dhē- in Indo-European roots.