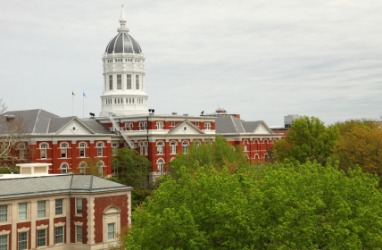 The school you graduated from is your alma mater.
noun
Alma mater is defined as the school that a person attended.

Harvard Law School is an example of President Barack Obama's alma mater.

The definition of an alma mater is the song that is used to represent an educational institute.

The Harvard fight song is an example of an alma mater.
---
alma mater
the college or school that one attended
its official anthem, or hymn
Origin of alma mater
L, fostering mother
---
alma mater
or Al·ma Ma·ter
noun
The school, college, or university that one has attended.
The anthem of an institution of higher learning.
Origin of alma mater
From
Latin
Alma Māter
nourishing mother (epithet of certain goddesses)
alma
feminine of
almus
nourishing
; see
al-
2
in Indo-European roots.
māter
mother
; see
maternal
.
---
alma-mater

Noun
(plural almae matres or alma maters)
Origin
Latin for "nourishing mother". Derives from the full name ("Alma Mater Studiorum Università di Bologna") of the oldest European university, the University of Bologna (founded in 1088).
---