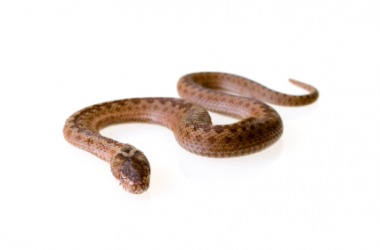 A common adder snake
---
adder definition by Webster's New World
noun
one who adds
☆ an adding machine
a computer circuit that performs addition
noun
a small, poisonous snake of Europe; common viper (Vipera berus)
any of various other snakes, as the poisonous puff adder of Africa or the harmless milk snake of North America
Origin: Middle English ; from nadder (by faulty separation of a nadder) ; from Old English nædre ; from Indo-European base an unverified form nətr, an unverified form nētr from source Classical Latin natrix, watersnake
Webster's New World College Dictionary Copyright © 2010 by Wiley Publishing, Inc., Cleveland, Ohio. Used by arrangement with John Wiley & Sons, Inc.
---
adder definition by American Heritage Dictionary
noun
One that adds, especially a computational device that performs arithmetic addition.
noun
See viper.
Any of several nonvenomous snakes, such as the milk snake of North America, popularly believed to be harmful.
Origin: Middle English, from an addre, alteration of a naddre, a snake, from Old English nǣdre, snake.
Word History:
The biblical injunction to be wise as serpents and innocent as doves looks somewhat alien in the Middle English guise "Loke ye be prudent as neddris and symple as dowves."
Neddris,
which is perhaps the strangest-looking word in this Middle English passage, would be
adders
in Modern English, with a different meaning and form.
Adder,
an example of specialization in meaning, no longer refers to just any serpent or snake, as it once did, but now denotes only specific kinds of snakes.
Adder
also illustrates a process known as false splitting, or juncture loss: the word came from Old English
nǣdre
and kept its
n
into the Middle English period, but later during that stage of the language people started analyzing the phrase
a naddre
as
an addre
—the false splitting that has given us
adder.
The American Heritage® Dictionary of the English Language, 4th edition Copyright © 2010 by Houghton Mifflin Harcourt Publishing Company. Published by Houghton Mifflin Harcourt Publishing Company. All rights reserved.
---
adder - Computer Definition
An elementary electronic circuit that adds the bits of two numbers together.