xylem

xy·lem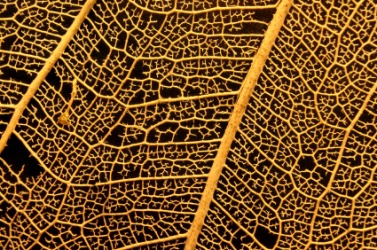 Xylem vessels in a leaf skeleton.
noun
Xylem is a type of tissue in plants that carries water.

An example of xylem is what moves water and some nutrients through a plant.
---
xylem
the woody vascular tissue of a plant, characterized by the presence of vessels or tracheids or both, fibers, and parenchyma, that conducts water and mineral salts in the stems, roots, and leaves and gives support to the softer tissues
Origin of xylem
German from Classical Greek
xylon,
wood
---
xylem
noun
The tissue of vascular plants that conducts water and minerals, provides support, and consists of tracheary elements and parenchyma cells. Woody tissue is made of secondary xylem produced by the vascular cambium.
Origin of xylem
German
from
Greek
xulon
wood
---
xylem

Origin
From German Xylem, from Ancient Greek ξύλον (ksulon, "wood").
---