victory

vic·to·ry
noun
Victory is a win, such as beating an opponent or achieving success in something.

When you play a game and win it, this is an example of a victory.
---
victory
noun
pl.
-·ries
final and complete supremacy or superiority in battle or war
a specific military engagement ending in triumph
success in any contest or struggle involving the defeat of an opponent or the overcoming of obstacles
Origin of victory
Middle English from Old French
victorie
from Classical Latin
victoria
from
victor,
victor
---
victory
noun
pl.
vic·to·ries
A defeat of an enemy or opponent: Napolean had many victories in battle.
A success in a struggle against difficulties or an obstacle: a victory over his greatest fear.

a. The state or fact of having defeated an opponent or of having achieved success: soldiers entering the city in victory.

b. Exultation or celebration at defeating an opponent or accomplishing something: raised her hands in victory as she crossed the finish line.
Origin of victory
Middle English
from
Old French
victorie
from
Latin
victōria
from
victor
victor
; see
victor
.
---
victory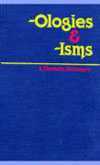 See also conflict.
debellation
Obsolete,
the process of conquering or defeating; achieving victory.
paeanism
celebration of victory with songs and clamor.
---
victory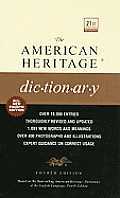 victory
conquest
triumph
These nouns denote winning a war, struggle, or competition.
Victory
refers especially to the final defeat of an enemy or opponent:
"Victory at all costs, victory in spite of all terror, victory however long and hard the road may be"
(Winston S. Churchill).
Conquest
connotes subduing, subjugating, or achieving control over:
"Conquest of illiteracy comes first"
(John Kenneth Galbraith).
Triumph
denotes a victory or success that is especially noteworthy because it is decisive, significant, or spectacular:
preaching the eventual triumph of good over evil.
---

Noun
(plural victories)
An instance of having won a competition or battle.
A winged figure representing victory, common in Roman official iconography. See Winged victory.
Verb
(third-person singular simple present victories, present participle victorying, simple past and past participle victoried)
(rare) To achieve a victory
---