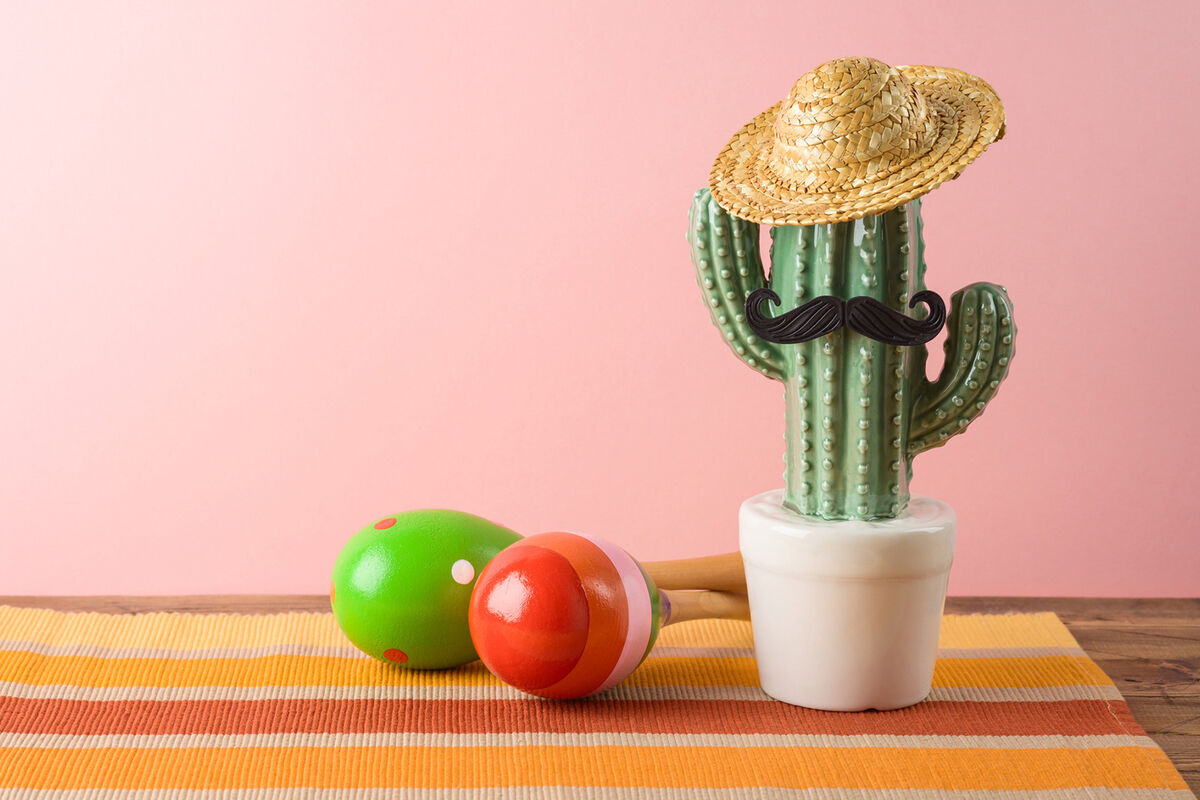 For many people, the 5th of May (Cinco de Mayo) is an opportunity to kick back, drink margaritas, eat make-your-own-taco tacos, and maybe hit a piñata or two. But for Mexican-Americans, the story of Cinco de Mayo is more meaningful than a great party — it commemorates an important moment in Mexican history, and celebrates Mexican-American culture and heritage.
1. Cinco de Mayo Is Historical — But It's Not Mexican Independence Day
People often think that Cinco de Mayo is Mexican Independence Day, but that's not the case. Mexican Independence Day took place on September 16, 1810, while Cinco de Mayo celebrates Mexico's victory over the French in the Battle of Puebla on May 5, 1862. Outnumbered and seemingly beaten, the Mexican army defeated France's army and drove them from the town.
2. Mexico Was Supposed to Lose the Battle of Puebla
In 1862, Mexico was financially strapped from the Mexican Civil War and in massive debt to Europe. France thought that the Battle of Puebla would be a short-lived skirmish, and they were right — but contrary to their predictions, they were on the losing side. The Battle of Puebla was indeed a short battle, lasting only from daybreak to evening on May 5, and with fewer than 100 casualties on the Mexican side, it was a decisive Mexican victory.
3. If Mexico Hadn't Won Puebla, The Union Could Have Lost the Civil War
The Battle of Puebla took place during the second year of the American Civil War. French emperor Napoleon III had hoped to sweep through Puebla and support the Confederacy with a puppet regime in Mexico. Had France been victorious in the Battle of Puebla, the Confederacy would have gained an enormous geographic advantage, which may have swayed the direction of the Civil War itself.
4. Mexico Won the Battle, But Lost the War
Almost exactly a year later, on May 17, 1963, the French returned and won the Second Battle of Puebla. They then took over Mexico City and established Archduke Maximillian as Emperor of Mexico. But France's victory was short-lived, as the 1862 Mexican victory at the first Battle of Puebla caused a year-long delay in Napoleon III's plans, allowing more time for the United States to back Mexico in driving France out.
5. The Future President of Mexico Fought in the Battle of Puebla
Porfirio Díaz was president of Mexico from 1876 to 1911, making him the longest-serving Mexican leader in history. But before he was elected to lead the country into the 20th century, Diaz served as a general in the Battle of Puebla, where his infantry brigade was instrumental in Mexico's victory. He was captured by French forces in both 1863 and 1865, escaped both times, and became a national hero at the Third Battle of Puebla when his troops drove the French out of Mexico.
6. Cinco de Mayo Is a Bigger Deal in the U.S. Than in Mexico
If you're looking for a Cinco de Mayo celebration, you're more likely to find it in the United States than in Mexico. The day is historically significant in Puebla, where the battle actually took place, but otherwise Cinco de Mayo is just the fifth day of May in the rest of the country. However, it's become a much larger celebration in the U.S., particularly in Mexican-American communities — so much so that the U.S. Congress proclaimed Cinco de Mayo as an official holiday in 2005. (It's even known as "Mexican St. Patrick's Day" in some areas.)
7. FDR Was a Cinco de Mayo Hero (Sort of)
While Franklin Delano Roosevelt was born 20 years after the Battle of Puebla, he became a Cinco de Mayo hero when he implemented the 1933 good neighbor policy to improve U.S. relations with Latin America. The policy's focus on positive relationships with America's neighbors south of the border spurred widespread interest in Cinco de Mayo celebrations throughout the U.S.
8. The First Cinco de Mayo Party Was in California
Fifteen years before the Battle of Puebla, California had been part of Mexico — which is probably why it was the first state to celebrate Cinco de Mayo in 1863. Californians of Mexican descent and European descent alike celebrated the anniversary of the Mexican victory over France. The occasion was such a hit that it became an annual tradition.
9. Denver Hosts the World's Biggest Cinco de Mayo Party
Today, the two-day Denver Cinco de Mayo Festival regularly attracts hundreds of thousands of guests every May. The event pays homage to the culture and traditions of Mexico with Mexican music and folklorico performances, a community parade, and as many tacos as you can eat. The size of the Denver Festival has recently surpassed The L.A. Fiesta Broadway in Los Angeles, which used to attract more than half a million people.
10. Cinco de Mayo Is a World Holiday
The cultural value of Cinco de Mayo isn't exclusive to Mexico, or even to the United States. The holiday has recently become popular in Australia, and the city of Brisbane even holds a Mexican Festival to celebrate. Cinco de Mayo is also starting to become popular in Japan as well, and in Vancouver, Canada, citizens celebrate with an acrobatic skydiving boogie.
11. Mole Poblano Is the Official Cinco de Mayo Dish
While all kinds of Mexican fare is appropriate for a Cinco de Mayo menu, you'd be remiss if you forgot the mole poblano. The dish, which includes a distinct blend of chocolate sauce, chilis and spices, is native to the town of Puebla and has become the traditional dish of Cinco de Mayo.
12. Chihuahuas Are the Unofficial Animal of Cinco de Mayo
Whether you own a chihuahua or are just a fan, you're bound to enjoy yourself on Cinco de Mayo. Many Chihuahua-themed activities take place on May 5, including the Running of the Chihuahuas in Washington D.C. and a Chihuahua beauty contest in Longmont, Colorado. While there isn't exactly an official Cinco de Mayo animal, the Chihuahua would get our vote.
Plan Your Next Cinco de Mayo Early
If there's a Cinco de Mayo celebration in your future, get even more prepared with: