ventilation
ven·ti·la·tion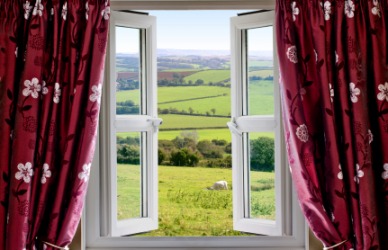 An open window provides ventilation.
noun
Ventilation is a circulation of air, or an opening that lets air in.

An example of ventilation is a window being open in a house.
---
ventilation
a ventilating or being ventilated
a system or equipment for ventilating
Origin of ventilation
Classical Latin
ventilatio
---
ventilation
noun
a. The replacement of stale or noxious air with fresh air.

b. The mechanical system or equipment used to circulate air or to replace stale air with fresh air.

See respiration.

a. The maintenance of breathing by artificial means.

b. A breath that is induced by artificial means.
---
ventilation

---