teeth

teeth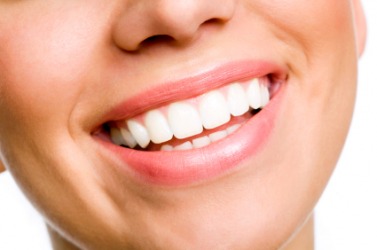 This woman has nice teeth.
noun
Teeth are the hard, small, white enamel-covered structures set into a jaw.

An example of teeth are the white structures used to bite into something.
---
teeth
armed (or dressed) to the teeth
as armed (or dressed up) as one can be
get one's teeth into
to become fully occupied or absorbed with
in the teeth of
directly against; in the face of
in opposition to; defying
set one's teeth
to prepare to meet firmly something difficult or unpleasant
show one's teeth
to show hostility; threaten angrily
throw something in someone's teeth
to reproach someone for something
to hurl (a challenge, taunt, etc.) at someone

---
teeth
---
teeth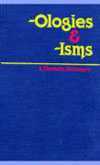 See also anatomy; body, human.
acrodontism
the condition of having teeth without roots attached to the alveolar ridge of the jaws, as in certain animals. —
acrodont,

adj.
bruxism
the habit of purposelessly grinding one's teeth, especially during sleep. Also called
bruxomania
.
cariosity
the condition of being decayed or carious, especially with regard to teeth.
dedentition
the shedding of teeth.
dentition
the production or cutting of teeth; teething. Also called
odontogeny
.
dentology
odontology.
endodontics, endodontia
the branch of dentistry concerned with diseases of the dental pulp and removal of the dental pulp, the nerve and other tissue of the pulp cavity; root canal therapy. Also
endodontology. —endodontist
,
n.
endodontology
endodontics.
exodontia
the branch of dentistry concerned with the extraction of teeth. —
exodontist,

n.
gomphiasis
a condition of the teeth in which they become loose, especially the molars.
odontogeny
dentition. —
odontogenic,

adj.
odontography
a treatise describing or giving the history of teeth. —
odontographic,

adj.
odontology
1.
the science that studies teeth and their surrounding tissues, especially the prevention and cure of their diseases.
2.
dentistry. Also called
dentology
. —
odontologist
,
n.
—
odontological
,
adj.
odontophobia
an abnormal fear of teeth, especially of animal teeth.
orthodontics, orthodontia
the branch of dentistry that studies the prevention and correction of irregular teeth. —
orthodontist
,
n.
—
orthodontic,

adj

.
periodontics, periodontia
the branch of dentistry that studies and treats disease of the bone, connecting tissue, and gum surrounding a tooth. —
periodontist,

n.

—periodontic,

adj.
prophylactodontics, prophylactodontia
preventive dentistry.
—prophylactodontist,

n.

—prophylactodontic,

adj.
prosthodontia
the branch of dentistry concerned with the replacement of missing teeth with dentures, bridges, etc. —
prosthodontist
,
n.
ulatrophia, ulatrophy
a shrinking or wasting away of the gums.
---
teeth

Noun
plural form of tooth
Origin
Old English tēþ, nominative plural of tōþ.
---