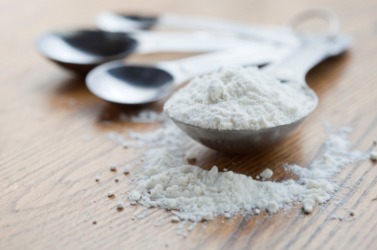 A tablespoon of flour.
---
tablespoon
noun
a large spoon used for serving at table
soupspoon

a spoon used as a measuring unit in cookery, equal to about half a fluid ounce or 3 teaspoons: abbrev. tbs or tbsp
tablespoonful
---
tablespoon
noun
A large spoon for serving food.
Abbr. T or tbs. or tbsp. A household cooking measure equal to 3 teaspoons, or 1/2 fluid ounce (15 milliliters). See Table at measurement.
---
tablespoon
Noun
(plural tablespoons)
(Canada, US) A large spoon, used for eating food from a bowl.
(Australia, New Zealand, Northern UK) A spoon too large for eating, usually used for cooking or serving.
---