symbolism

sym·bol·ism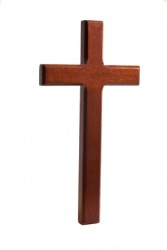 The Christiam cross is an example of symbolism.
noun
Symbolism is the practice of giving special meaning to objects, things, relationships or events.

An example of symbolism is Christians making the cross a representation of Jesus.
---
symbolism
the representation of things by use of symbols, esp. in art or literature
a system of symbols
symbolic meaning
[usuallyS-] the theories or practices of the Symbolists
---
symbolism
noun
The practice of representing things by means of symbols or of attributing symbolic meanings or significance to objects, events, or relationships.
A system of symbols or representations.
A symbolic meaning or representation.
Revelation or suggestion of intangible conditions or truths by artistic invention.
Symbolism The movement, theory, or practice of the late 19th-century Symbolists.
---
symbolism

Noun
(countable and uncountable, plural symbolisms)
Origin
Coined between 1645 and 1655 from symbol and -ism.
---