surgery

sur·ger·y
noun
Surgery is a branch of medicine that solves health problems by operating on the body, or the process of having an operation, or is a location where such an operation is performed.

A doctor who learns how to cut people open to remove their tonsils is an example of a doctor specializing in surgery.
An operation in which a doctor cuts you open and removes your tonsils is an example of a surgery.
The place where you go to have an operation is an example of a surgery.
---
surgery
noun
pl.
-·geries
the treatment of disease, injury, or deformity by manual or instrumental operations, as the removal of diseased parts or tissue by cutting
an operation of this kind
the branch of medicine dealing with this

the operating room of a surgeon or hospital

Brit.

a doctor's office
Origin of surgery
Middle English from Old French
cirurgie,
contr. of
cirurgerie
from Classical Latin
chirurgia
from Classical Greek
cheirourgia,
a working with the hands, handicraft, skill from
cheir
(gen.
cheiros
), the hand +
ergein,
to work
---
surgery
noun
pl.
sur·ger·ies
The branch of medicine that deals with the diagnosis and treatment of injury, deformity, and disease by the use of instruments.

a. Treatment based on such medicine, typically involving the removal or replacement of diseased tissue by cutting: The athlete had surgery on his knee.

b. A procedure that is part of this treatment; an operation: The doctor performed three surgeries this morning.

An operating room or a laboratory of a surgeon or of a hospital's surgical staff: How long has the patient been in surgery?
Chiefly British

a. A physician's, dentist's, or veterinarian's office.

b. The period during which a physician, dentist, or veterinarian consults with or treats patients in the office.
Origin of surgery
Middle English
surgerie
from
Old French
alteration of
cirurgerie
from
cirurgie
from
Latin
chīrūrgia
from
Greek
kheirourgiā
from
kheirourgos
working by hand
kheir
hand
; see
ghes-
in Indo-European roots.
ergon
work
; see
werg-
in Indo-European roots.
---
surgery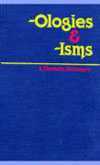 See also medical specialties.
ablation
Medicine.
removal of part of the body by surgery.
apocope
excision or amputation.
cauterism
Obsolete,
cautery.
cautery
the act of cauterization, or burning away of dead tissue.
centesis
a surgical perforation or puncture.
chirurgery
Archaic.
surgery.
comminution
the breaking of a bone into small pieces. See also
bones
.
craniotome
a surgical instrument for opening a hole in the skull.
cryosurgery
a surgical technique using freezing to destroy tissue.
dermatoplasty
any form of plastic surgery of the skin, as skin grafts.
elytroplasty
surgery of the vagina.
neoplasty
repair or restoration of part of the body by plastic surgery.
osteoplasty
the surgical practice of bone-grafting.
osteotome
a serrated instrument for bone surgery.
osteotomy
1.
the dissection or anatomy of bones.
2.
the cutting of bones as part of a surgical operation.
—osteotomist,

n.
prosthetics
the branch of surgery dealing with the replacement of missing limbs or organs with artificial substitutes.
— prosthetic,

adj.
tomomania
an obsession with surgery.
traumatonesis
the process of suture.
vasectomy
surgical excision of part of the vas deferens, the duct which carries sperm from the testes, performed as a form of male contraception.
zooplasty
the process of surgically grafting tissue from a lower animal onto the human body. —
zooplastic,

adj.
---
surgery

Noun
(plural surgeries)
(medicine) A procedure involving major incisions to remove, repair, or replace a part of a body.

Many times surgery is necessary to prevent cancer from spreading.

(medicine) The medical specialty related to the performance of surgical procedures.
A room or department where surgery is performed.

I'd discuss this further with you, but I'm wanted in surgery.

(UK) A doctor's consulting room.

I dropped in on the surgery as I was passing to show the doctor my hemorrhoids.

(UK) Any arrangement where people arrive and wait for an interview with certain people, similar to a doctor's surgery.

Our MP will be holding a surgery in the village hall on Tuesday.

(finance, bankruptcy, slang) A pre-packaged bankruptcy or "quick bankruptcy".
(topology) The production of a manifold by removing parts of one manifold and replacing them with corresponding parts of others.
Origin
From Old French surgerie, contracted form of cirurgie, from Latin chirurgia, from Ancient Greek χειρουργία (kheirourgia), from χείρ (kheir, "hand") + ἔργον (ergon, "work").
---