snail

snail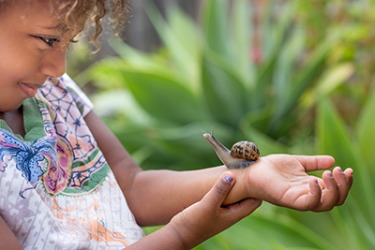 Jessica found a snail in her yard and let it crawl up her arm.
noun
The definition of a snail is a small animal with a distinct head whose body is mostly enclosed by a shell and moves slowly using one muscular foot.

An example of a snail is escargot.
---
snail
any of a large number of slow-moving gastropods living on land or in water and having a spiral protective shell: some kinds are used as food
any lazy, slow-moving person or animal
Origin of snail
Middle English
snaile
from Old English
snægl
, akin to German dialect, dialectal
schnägel
, Old Norse
snigill
from Indo-European base an unverified form
sneg-
, to creep from source snake, sneak
---
snail
noun
Any of numerous aquatic or terrestrial gastropod mollusks that typically have a spirally coiled shell, retractile foot, and distinct head.
A slow-moving, lazy, or sluggish person.
Origin of snail
Middle English
from
Old English
snægl
---
snail

Origin
From the Middle English snegge, from the Old English snægel from the Proto-Germanic *snigilaz.
---