she

she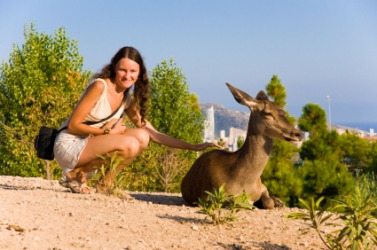 You can refer to them both as she.
pronoun
She is defined as a female who was previously mentioned.

An example of a she is a doe, a female deer.
---
she
pronoun
pl.
they
the woman, girl, or female animal (or, sometimes, the thing regarded as female) previously mentioned: feminine personal pronoun in the third person singular: she is the nominative form, her the objective, hers the possessive, and herself the reflexive and intensive; her is the possessive pronominal adjective
: used occasionally as an alternative to the generic he: every child needs to feel that she is loved

the person; the one; anyone
the person just mentioned
Origin of she
Middle English
sche
,
scho
, probably developed (infl. by Old English
seo
, feminine def. article) from Old English
h?o
, she
noun
pl.
shes
a woman, girl, or female animal
she-
female: used in hyphenated compounds: she-bear
---
she
pron.
Used to refer to the female person or animal previously mentioned or implied. See Usage Note at he1. See Usage Note at I1. See Usage Note at they.
Used to refer to a person whose gender is unspecified or unknown.
Used in place of it to refer to certain inanimate things, such as ships and nations, traditionally perceived as female: "Went out and hopped in my old Ford / Hit the engine but she ain't turnin'" ( Bruce Springsteen )
noun
A female animal or person. Sometimes used in combination: Is the cat a she? Is that a she-bear?
Origin of she
Middle English
probably alteration of
Old English
sēo
feminine demonstrative pron.
; see
so-
in Indo-European roots.
---
she

---