shafting

shaft·ing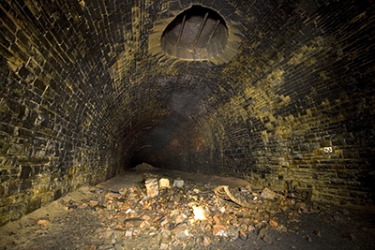 Ventilation shafting in a tunnel.
noun
The definition of a shafting is a system of openings to transmit motion or air, or is slang for unfair treatment.

An example of a shafting is a series of openings in a coal mine through which coal and air are transported.
An example of a shafting is a group of friends suddenly ignoring one of their members.
---
shafting
a system or group of shafts, as for transmitting motion or conveying air
material for making shafts
---
shafting
noun
A system of shafts, as in a mechanical device, for transmitting motion or power.
Material from which shafts are made.
Slang An instance of harsh or unfair treatment: got a shafting when they bought that house.
---
shafting

Verb
Present participle of shaft.
Noun
(plural shaftings)
(engineering) shafts collectively; a system of connected shafts for communicating motion
---