serendipitous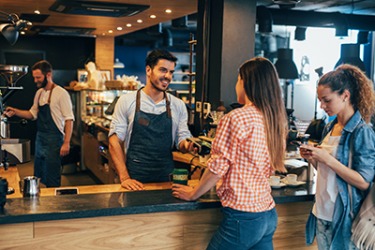 It was a serendipitous chance meeting when Tara chose that coffee shop where she met her future husband.
adjective
The definition of serendipitous refers to something good or fortunate that happens as a result of luck or chance.

When you meet the person who becomes your spouse because your train is late that day, this is an example of a serendipitous event.
---
serendipitous

Adjective
(comparative more serendipitous, superlative most serendipitous)
By serendipity; by unexpected good fortune.
Good, beneficial, favorable, etc..

The weather was serendipitous for our vacation.
---