self defeating
self-de·feat·ing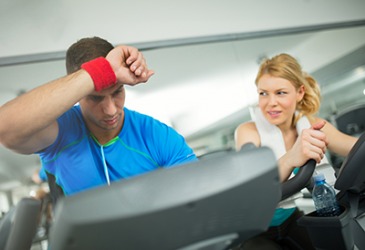 Kevin's self defeating attitude did little to reassure Melanie that he would be in good enough condition to compete in the 5k run next month.
adjective
The definition of self defeating is some action or behavior that sabotages the thing that you are trying to accomplish.

An example of self defeating is when you want to come across as mature, but you start name calling and sticking our your tongue at anyone who doesn't immediately recognize your maturity.
---
self-defeating
that defeats its own purpose or unwittingly works against itself
---
self-defeating
adjective
Injurious to one's or its own purposes or welfare: "American officials will find it harder than ever to ward off self-defeating protectionist measures" ( George R. Packard )
---
self-defeating

Adjective
(comparative more self-defeating, superlative most self-defeating)
Something, such as a plan or action, which contains elements that will cause it to fail.

Cutting off your nose to spite your face is self-defeating.
---