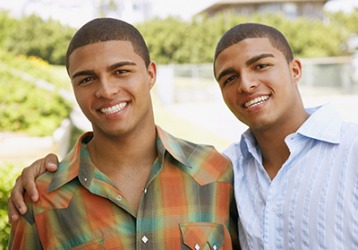 Carlos takes the best of his twin brother Ivan's positive qualities for his second self.
noun
The definition of second self is a person who has many traits of another person to whom they're emotionally close.

An example of second self is how a sister would describer her twin.
---
second self
a person so intimately associated with another as to have taken on many of that person's personality traits, attitudes, beliefs, etc.
---