reconnaissance
re·con·nais·sance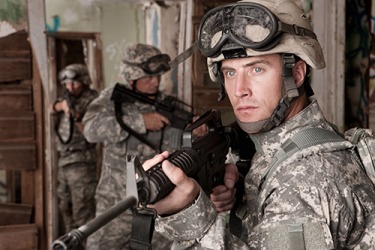 The specialized group of soldiers went on reconnaissance to gather intel for a future mission.
noun
Reconnaissance is preliminary research or a preliminary survey such as checking out the lay-of-the-land before taking a military action.

An example of reconnaissance is when the military has a mission to go to an area and survey the enemy positions.
---
reconnaissance
an exploratory survey or examination, as in seeking out information about enemy positions or installations, or as in making a preliminary geologic or engineering survey
Origin of reconnaissance
Fr, earlier
reconnoissance:
see recognizance
---
reconnaissance
also re·con·nois·sance
noun
An inspection or exploration of an area, especially one made to gather military information.
Origin of reconnaissance
French
from
Old French
reconoissance
recognition
from
reconoistre
reconoiss-
to recognize
; see
recognize
.
---
reconnaissance

Noun
(countable and uncountable, plural reconnaissances)
---