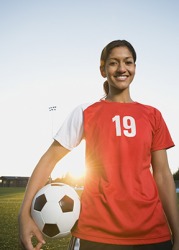 Mia is predisposed to become a star soccer player because her older siblings excelled in the sport too.
verb
Predispose is defined as to make likely to get something or do something.

An example of predispose is to have a bad immune system that makes you likely to catch colds.
An example of predispose is to have a family of athletes making it more likely to succeed in sports.
---
predispose
transitive verb
-·posed′

,

-·pos′ing
to dispose, or make receptive, beforehand; make susceptible: fatigue predisposes one to illness
---
predispose
verb
pre·dis·posed, pre·dis·pos·ing, pre·dis·pos·es
verb
transitive
To make (someone) inclined to something in advance: His good manners predispose people in his favor.
To make susceptible or liable: conditions that predispose miners to lung disease.
verb
intransitive
To provide an inclination or susceptibility: a genetic trait that predisposes to the development of cancer.
---
predispose

Verb
(third-person singular simple present predisposes, present participle predisposing, simple past and past participle predisposed)
To make someone susceptible to something (such as a disease).
---