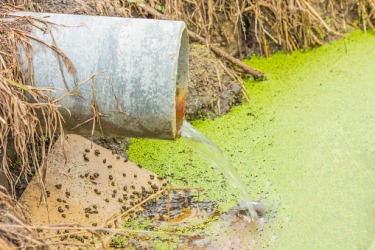 Polluted runoff draining into a waterway.
noun
The definition of a pollutant is waste or another contaminants that make something, such as the air or water, unclean.

Toxic waste is an example of a pollutant.
---
pollutant
something that pollutes; esp., a harmful chemical or waste material discharged into the water or atmosphere
Origin of pollutant
from pollut(e) + -ant
---
pollutant
noun
Something that pollutes, especially a waste material that contaminates air, soil, or water.
---
pollutant

---