planking

plank·ing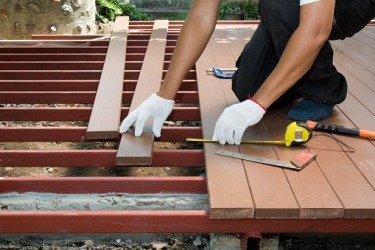 The handyman is planking the back deck of the house.
noun
Planking is the act of laying thick boards to build a platform or structure.

An example of planking is building a wooden deck.

Planking is defined as laying your body on top of an object and balancing there, while stretched out and stiffened, usually while a photo is taken.

An example of planking is balancing on top of a rock to have your photo taken.
---
planking
the act of laying planks
planks in quantity
the planks of a structure
---
planking
noun
Planks considered as a group.
An object or structure made of planks.
---
planking

Noun
(uncountable)
A series of planks; a group of planks.
The practice of lying face down with arms to the sides, in unusual public spaces, and taking photographs to record the act.
Verb
Present participle of plank.
---