pediatrician
pe·di·a·tri·cian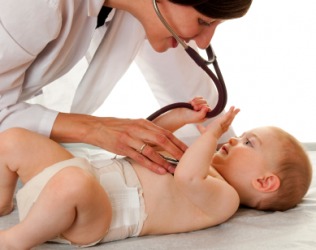 A baby being examined by a pediatrician.
noun
The definition of a pediatrician is a doctor who specializes in taking care of babies and kids.

The doctor to whom you would take your 3-year-old is an example of a pediatrician.
---
pediatrician
a specialist in pediatrics
---
pediatrician
also pe·di·at·rist
noun
A physician who specializes in pediatrics.
---
pediatrician

---