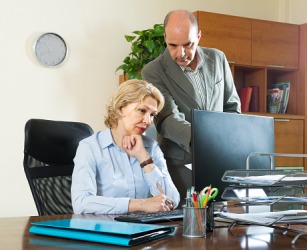 Even though John's tone of voice was kind, Alice felt patronized when he pointed out her spelling mistake.
verb
Patronized is defined as you put someone down even while being kind, or to be a customer of a business.

An example of patronized is a boss using condescending tones while helping a worker understand the copy machine.
An example of patronized is having bought a pizza at the same restaurant for years.
---
patronized

Verb
simple past tense and past participle of patronize
---