patriarchal

pa·tri·ar·chal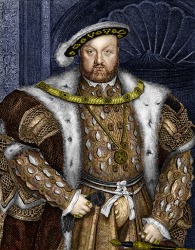 The patriarchal reign of King Henry VIII brought about the Protestant Reformation.
adjective
The definition of patriarchal is a society, group or organization that is ruled by a male.

An example of patriarchal is England being run by King Henry the VIII.
---
patriarchal
of or having to do with a patriarch or patriarchy: now often used with reference to a society, institution, etc. regarded as being under the repressive domination of men: patriarchal values of the Victorian family
---
patriarchal
adjective
Of, relating to, or characteristic of a patriarch.
Of or relating to a patriarchy: a patriarchal social system.
Ruled by a patriarch: a patriarchal see.
Related Forms:
---
patriarchal

Adjective
(comparative more patriarchal, superlative most patriarchal)
---