parking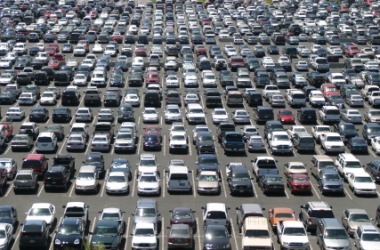 Lots of cars in a large parking lot.
---
parking
noun
The act or practice of temporarily leaving a vehicle or maneuvering a vehicle into a certain location.
Space in which to park vehicles or a vehicle: ample parking behind the building.
Slang Kissing or caressing in a vehicle stopped in a secluded spot.
---
parking
---