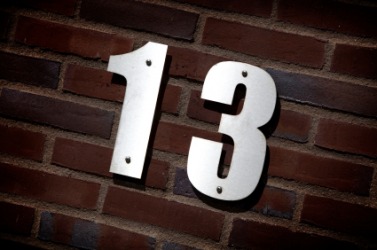 Thirteen is a numeral.
adjective
Numeral means relating to numbers.

An example of numeral used as an adjective is in the phrase "numeral equation" which means an equation that has numbers in it.
noun
The definition of a numeral is a figure or letter that represents a number.

An example of a numeral is 13.
---
numeral
of, expressing, or denoting a number or numbers
Origin of numeral
Late Latin
numeralis
from Classical Latin
numerus
, number
a figure or letter, or a group of figures or letters, expressing a number
[pl.]

Historical

a cloth representation of the graduation year of one's class, awarded for participation in sports or other activities
---
numeral
noun
A symbol or mark used to represent a number.
adjective
Of, relating to, or representing numbers.
Origin of numeral
From
Middle English
of number
from
Late Latin
numerālis
from
Latin
numerus
number
; see
number
.
Related Forms:
---
numeral

Noun
(plural numerals)
A symbol that is not a word and represents a number, such as the Arabic numerals 1, 2, 3 and the Roman numerals I, V, X, L.
(linguistics) A word or symbol representing a number.

The word "fifteen", the Arabic numeral "15", and the Roman numeral "XV" are all numerals representing the number fifteen.
Origin
From Middle French numeral, from Latin numerālis ("pertaining to a number"), from numerus ("a number").
---