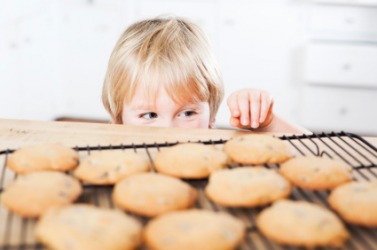 Taking this cookie is a no-no.
noun
The definition of a no no is something that should not be done or something that is against the rules.

An example of a no no is eating cookies before dinner after your mom said not to eat them.
---
no-no
noun
pl.
-·nos·
Slang
something that is forbidden or considered unwise to do, say, use, etc.
Origin of no-no
from
No! No!
, as said in admonishing a young child
---
no-no
noun
pl.
no-noes
Informal
Something unacceptable or impermissible: "Even though his company wasn't the one involved in the case, what he did is considered a definite no-no" ( Mike Royko )
A social blunder; a faux pas.
Baseball A game in which a pitcher allows no hits and no runs.
---
no-no

Noun
(plural nonos)
Alternative spelling of no-no.
Noun
(plural no-nos)
(colloquial, often childish) Something that is forbidden, prohibited, discouraged or taboo.

Smoking indoors is becoming a real no-no these days, in many places.
---