Metals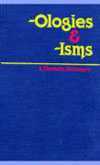 docimasy, docimacy
the branch of metallurgy involved in the assaying of ores or metals. See also
greece and greeks
.
metallography
the study of metals and their structures and properties by the use of microscopy and x rays.
metallotherapy
treatment of disease and illness with metals, particularly with the salt forms of metals.
metallurgy
the science of preparing metals for use by separating them from their ores and refining them, as by smelting.
—metallurgist
,
n.
—metallurgie, metallurgical
,
adj.
radiometallography
the study of metals and their structures by the use of x rays
siderotechny
Rare.
the metallurgy of iron and steel.
---
metals

Noun
plural form of metal
(rail transport) the rail tracks owned by a company or organisation; a rail network

It was appropriate that 'King' number 6000 began the return to steam on British Rail metals in 1971.
Verb
third-person singular simple present indicative form of metal
See also:
metāls
---