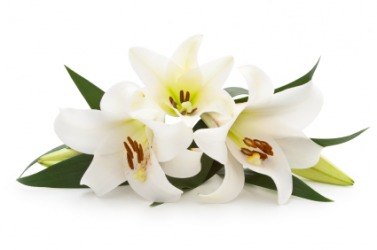 Beautiful Madonna lilies.
---
Madonna lily
☆
a hardy lily (Lilium candidum) with white flowers
---
Madonna lily
noun
An eastern Mediterranean plant (Lilium candidum) having white, bell-shaped flowers that yield an essential oil used in perfumery.
Origin of Madonna lily
From its frequent appearance in paintings of the Madonna
.
---