inseparable
[in sep′ə rə bəl, -sep′rə-]
adjective
The definition of inseparable is very close or not able to be parted.

An example of inseparable used as an adjective is in the sentence, "Those two girls are inseparable," which means that those two girls spend pretty much all of their time together.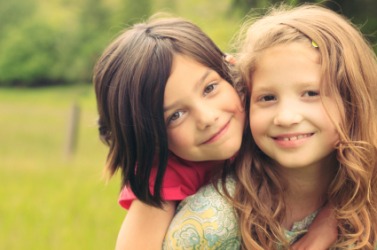 Inseparable friends.
---
inseparable
adjective
not separable; that cannot be separated or parted: inseparable friends
noun
inseparable persons or things
---
inseparable
adjective
Impossible to separate or part: inseparable pieces of rock.
Very closely associated; constant: inseparable companions.
Related Forms:
in·sep′a·ra·bil′i·ty, in·sep′a·ra·ble·ness

noun
---
inseparable
Adjective
(comparative more inseparable, superlative most inseparable)
Unable to be separated. Bound together permanently.
See also:
inséparable
---