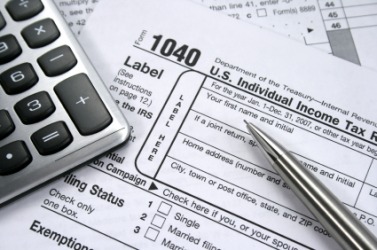 Forms used to pay United States income tax.
noun
Income tax is defined as money the government takes out of your earnings in order to pay for government operations and programs.

Fifteen percent of your income deducted from your paycheck and paid to the government to maintain the military and social welfare programs is an example of income tax.
---
income tax
a tax on income or on that part of income which exceeds a certain amount
---
income tax
noun
A tax levied on net personal or business income.
---
income-tax

---
income tax - Investment & Finance Definition
An annual federal tax that U.S. citizens, residents, and corporations have to pay on income. Some state and local governments have income taxes as well. Income tax was created in 1913 by the Sixteenth Amendment to the Constitution. The federal tax is progressive, meaning that it taxes an increasingly large percentage of personal income as individuals become wealthier.
---
income tax - Legal Definition
n
A tax on the net income of an individual or business entity.
---