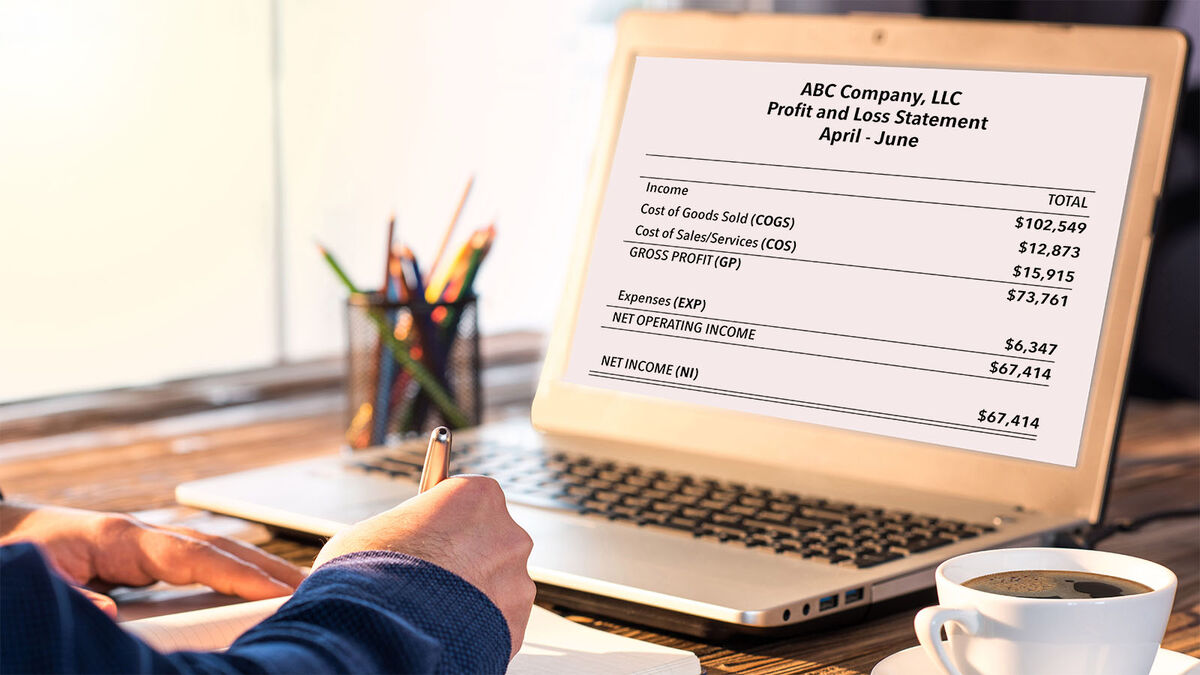 Seasoned accountants know the abbreviations and lingo of accounting like it's a second language. But, if you find yourself confused when reading a balance sheet or income statement, it might help to clarify the meanings of common terminology. Keep reading for a list of 50 accounting abbreviations that will clear up any misunderstandings.
General Accounting Abbreviations
Do you know the difference between CUR and CURR? Whether you're a CPA or a first-time investor, it's important to know the basics of accounting terms. Get started with a list of general abbreviations for accounting.
ACCG/ACCT - Accounting
ADT - Auditing
BUS/BSN - Business
CAP - Capital
CF - Cash Flow
CFO - Chief Financial Officer
COO - Chief Operating Officer
CPA - Certified Public Accountant
CR - Credit
CUR - Current
CURR - Currency
DR - Debit
GAAS - General Accepted Accounting Standards
GL - General Ledger
K - $1000
ROI - Return On Investment
VC - Venture Capital
Income Statement Abbreviations
Reading an income statement correctly is vital for the health of a company. Misinterpreting your profits and losses for a financial period could be disastrous. Make sure you know what you're making – and spending – with these examples of common accounting abbreviations found in an income statement.
C+MV - Cost Plus Market Value
C/S - Cost Sharing
COGS - Cost of Goods Sold
COS - Cost of Sales/Services
CPU - Cost Per Unit
EBITDA - Earnings Before Interest, Taxes, Depreciation, and Amortization
EX/EXP - Expense
F&A - Facilities and Administrative Costs
FD - Fund
FE - Fixed Expenses
GP - Gross Profit
GM - Gross Margin
LLC - Limited Liability Company
NI - Net Income
OE - Operation Expenses
P&L - Profit and Loss Statement
PAT - Profit After Tax
VE - Variable Expenses
Balance Sheet Abbreviations
Accountants love getting into the details of a company's assets, equity, and liabilities. But writing out each word takes up valuable time and space – and accountants don't love unnecessary expenditures! Check out these abbreviations that you might see in a typical business balance sheet.
A - Asset
ACCR - Accrued
ADJ - Adjustment
AE - Accrued Expenses
AR - Accounts Receivable
AP - Accounts Payable
BAL SH/BS - Balance Sheet
BUDG - Budgeted
CA - Current Assets
CH/CHG/CHRG - Charge
CL - Current Liabilities
COE/Ke - Cost of Equity
FA - Fixed Assets
LTL - Long-Term Liabilities
OE - Owner's Equity
If you can't get enough of tracking finances, check out more resources to guide you on your fiscal journey. A list of common financial abbreviations can add to your new accounting knowledge. And if you're ready to make some smart financial decisions this year, read an article that details five practical financial goals that you can start today.