imagery

im·age·ry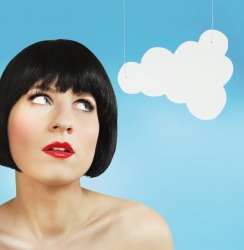 Images created in your mind is imagery.
noun
The definition of imagery is pictures created by the mind or from memory.

An example of imagery is a person remembering what their first pet looked like.
---
imagery
noun
pl.
-·ries
Now Rare

images generally; esp., statues
mental images, as produced by memory or imagination
descriptions and figures of speech
imaging
Origin of imagery
Middle English
imagerie
from Old French
---
imagery
noun
pl.
im·age·ries
A set of mental pictures or images.

a. The use of vivid or figurative language to represent objects, actions, or ideas.

b. The use of expressive or evocative images in art, literature, or music.

c. A group or body of related images, as in a painting or poem.

a. Representative images, particularly statues or icons.

b. The art of making such images.

Psychology A technique in behavior therapy in which the patient uses pleasant fantasies to relax and counteract anxiety.
---
imagery

Noun
(plural imageries)
The work of one who makes images or visible representation of objects.
Imitation work.
Images in general, or en masse.
(figuratively) Unreal show; imitation; appearance.
Rhetorical decoration in writing or speaking; vivid descriptions presenting or suggesting images of sensible objects; figures in discourse.
Origin
From Old French imagerie
---