igneous

ig·ne·ous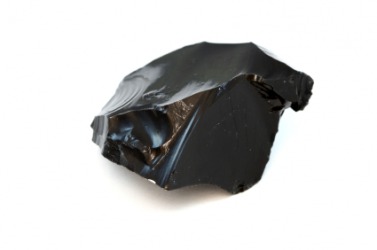 A piece of igneous rock.
adjective
The definition of igneous is something produced by volcanic action or intense fire.

Rocks that have formed from solidified lava from a volcano are an example of rocks that would be described as igneous.
---
igneous
of, containing, or having the nature of, fire; fiery
produced by the action of fire; specif., formed by volcanic action or intense heat, as intrusive or extrusive rock solidified from molten magma or lava
Origin of igneous
Classical Latin
igneus
from
ignis
, a fire from Indo-European base an unverified form
egnis
from source Sanskrit
agní?
, fire, Lithuanian
ugnìs
---
igneous
adjective
Relating to or characteristic of fire.
Geology

a. Formed by solidification from a molten state. Used of rocks.

b. Relating to rock so formed; pyrogenic.
Origin of igneous
From
Latin
igneus
from
ignis
fire
---
igneous

Adjective
(comparative more igneous, superlative most igneous)
Pertaining to, having the nature of fire; containing fire; resembling fire; as, an igneous appearance
(geology) Resulting from, or produced by, the action of great heat; with rocks, it could also mean formed from lava/magma; as, granite and basalt are igneous rocks
Origin
From Latin igneus.
---