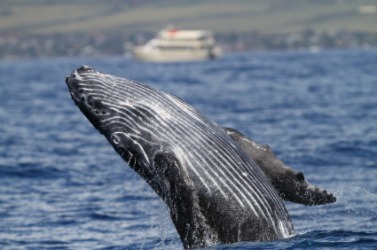 A humpback whale.
---
humpback
noun
a humped, deformed back; kyphosis
hunchback (sense )
☆ a large rorqual whale (Megaptera novaeangliae) with long flippers and a raised, rounded back
☆ a male pink salmon at the time it travels up rivers to spawn
---
humpback
noun
See hunchback.
A humped upper back.
A humpback whale.
Related Forms:
---
humpback
---